Using mobile storage containers for commercial moving can be helpful in several ways. This is especially true if your business is like most and must keep working through the move. We understand the stress of moving at EZCube Moving &      Mobile Storage. That's why we offer delivery of your mobile storage containers and rental options that fit your needs. Keep reading to learn why you should use mobile storage units for your business move.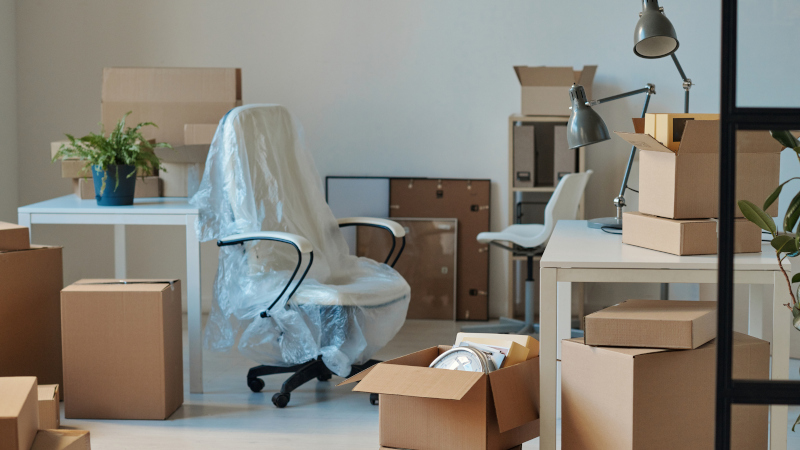 Flexibility. Mobile storage units give you a lot of freedom in terms of logistics and scheduling. We can deliver the unit to you at a time that works for you, and you can keep it there for as long as you need. This decreases the stress of commercial moving and gives you the flexibility you need.
Easy loading and unloading. Our mobile storage units are ground-level, so you don't have to deal with ramps or stairs when loading or unloading. This makes the process faster and easier, especially when moving heavy or bulky things.
Secure storage. Mobile storage units are durable, providing protection against the weather and anything else that might threaten to damage your goods.
Cost-effective. Commercial moving can be expensive. Luckily, when you rent your mobile storage units from our team, we offer competitive pricing and a flexible timeframe.
Temporary storage. Mobile storage units can temporarily store your business items if there is a time gap between moving out of your current place and into the new one. This can be very helpful if you are downsizing, remodeling, or waiting for your new site to be finished.
Commercial moving can be stressful, but with the help of our team, you can utilize storage units that help cut your costs and frustrations. If a move is in your future, contact our team to see how we can help you.