We work hard to solve your storage needs with our mobile storage EZCubes!
Our owner, Rob Downing, learned a great deal about how to be a successful and appreciated entrepreneur from his father, who got into the storage and moving industry back in the 1970s. As a result, it wasn't a stretch for Rob to notice that mobile storage services would be a great addition to the Lake Norman, North Carolina area. EZCube Moving & Mobile Storage is a division of Port City Movers, another company owned by Rob. He also owns Finishline Car Wash.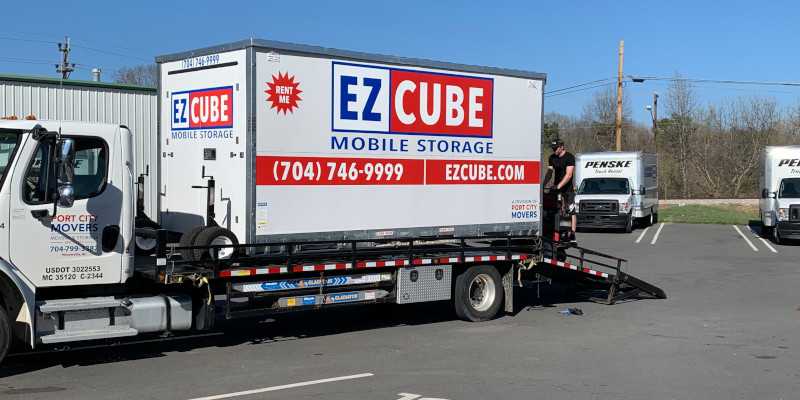 When not busy growing his three businesses, you'll find Rob having fun as part of an auto racing crew. He loves watching his businesses grow and works diligently to achieve total customer satisfaction with every mobile storage rental. As the exclusive provider of EZCube mobile storage units, his is the only local business of its kind in the Lake Norman area.
Our mobile storage containers are the ideal solution for a wide variety of situations, from helping make a move go more smoothly to storing seasonal items. They are also perfect for business purposes, such as having a place to store a bulk order. By keeping prices reasonable, Rob hopes everyone with a temporary or even long-term storage concern will see the value of using EZCube mobile storage units. Reach out today with any questions you might have or to schedule your rental.